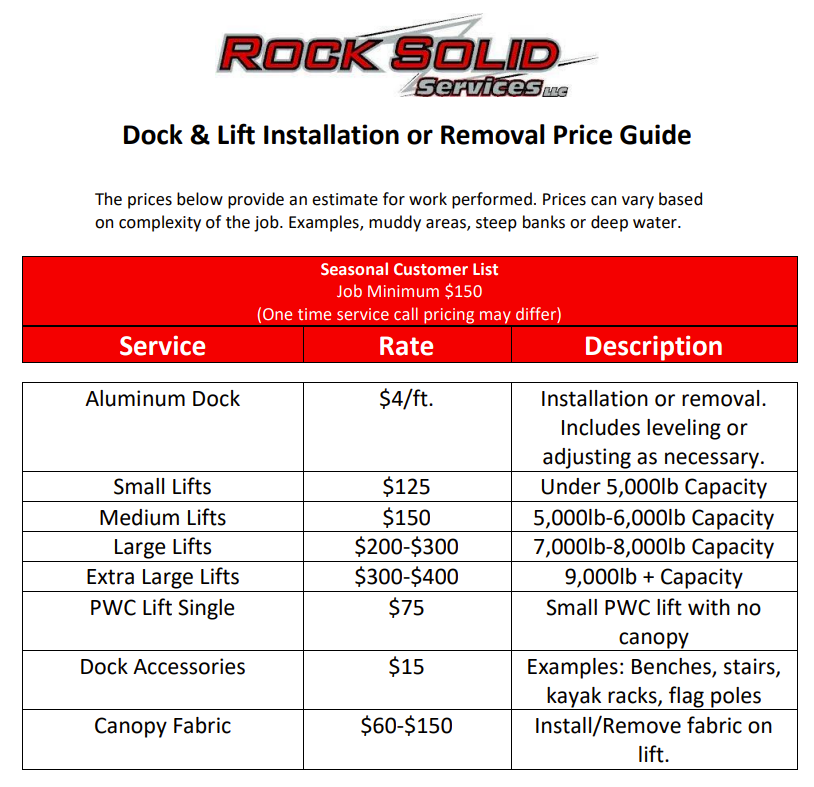 Let us do the heavy lifting for you! Rock Solid Services has a state of art Elite flat bottom barge that allows us to handle all of your install and removal needs. We are proud to be a DNR Lake Service Provider permit holder and ensure we do our part to prevent the spread of invasive species on the lakes we service.

Rock Solid Services also provides insurance estimates and repairs. We will work directly with your insurance company and get your damaged dock or lift repaired or replaced while ensurinig you are fairly compensated.

Contact us today to schedule service.